It's that time of the year – the time to figure out what exactly are you going to do for client and employee holiday gifts! Questions you may be asking yourself are:
Where do I start?
What kind of items are appreciated by most?
What would I want to receive from my employer or client?
ANOTHER paperweight?
ANOTHER mouse pad?
NO! ABSOLUTELY NOT!
The sky is the limit these days with what you can personalize. All types of apparel and promotional products can be personalized and imprinted, screen printed, etched, stamped, and embroidered. You can realize your corporate or company logo on just about anything like crystal, glass, wood, plastic, fabrics, and so much more. Really, "the sky's the limit" is NOT an exaggeration. So what do you do if you don't know where to start?
You call a trusted promotional product/item company like DiPuma Printing & Promotional Products. DiPuma has staff dedicated to help you design and decide what will work best for your needs. The staff has unimaginable creativity when it comes to personalized corporate thank yous and holiday gifts. On site, you can actually touch many of the products that they whip up for companies every year. What's special about DiPuma? You can actually touch and feel a huge selection of promotional products that are on display right by the front door. There's a full array of embroidered golf shirts, bags, back packs, and even really nice wine totes, to coffee mugs and wine glasses. You can actually pick up and ponder all items. They carry an beautiful line of hand carved pens in very stylish wood carved boxes. Even your crystal plaque and paper weight products are on display as well….but that's old school. Why not do something trendy this year? Stemless wine glasses are a consistent favorite.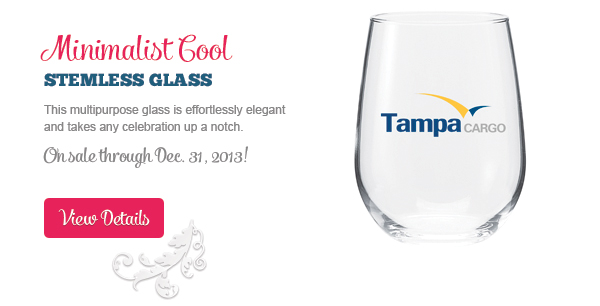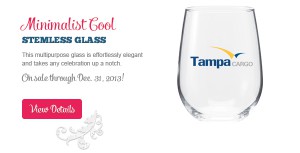 DiPuma Printing & Promotional Products is a family run business that has been doing business in Houston for 30+ years.  They take pride in the fact that most of their business is by word of mouth, and in this day and age – that's amazing!
As a Houston full service printing company – letterhead, business cards, envelopes, receipts, thank you note cards, marketing pieces – DiPuma can create anything you need on paper products as well. Have you considered ordering Christmas and holiday cards yet? It's that time too you know….