Houston, Texas (Bizopia) April 21, 2014
DiPuma wins 15 awards for design and print excellence and creativity, One (1) Division 1 Silver Award including Eight (8) Best in Category, showcasing Houston clients at PIGC 2014 Graphic Excellence Awards
DiPuma Printing & Promotional Products enjoyed receiving honors at the Printing Industries of the Gulf Coast's (PIGC) 2014 Graphic Excellence Awards Banquet (GEA) on Wednesday, April 16th. DiPuma submitted 15 entries, receiving eight (8) Best of Category, three (3) Awards of Excellence, and four (4) more Awards of Merit. This annual regional print competition encourages Houston printing and promotional product designers and producers to submit entries.
"This competition enables us to demonstrate our superb quality and creativity as well as recognize our clients across many mediums in the printing and promotional products industry. Paul and I were very excited to attend and receive the awards," said Stephen DiPuma, co-owner.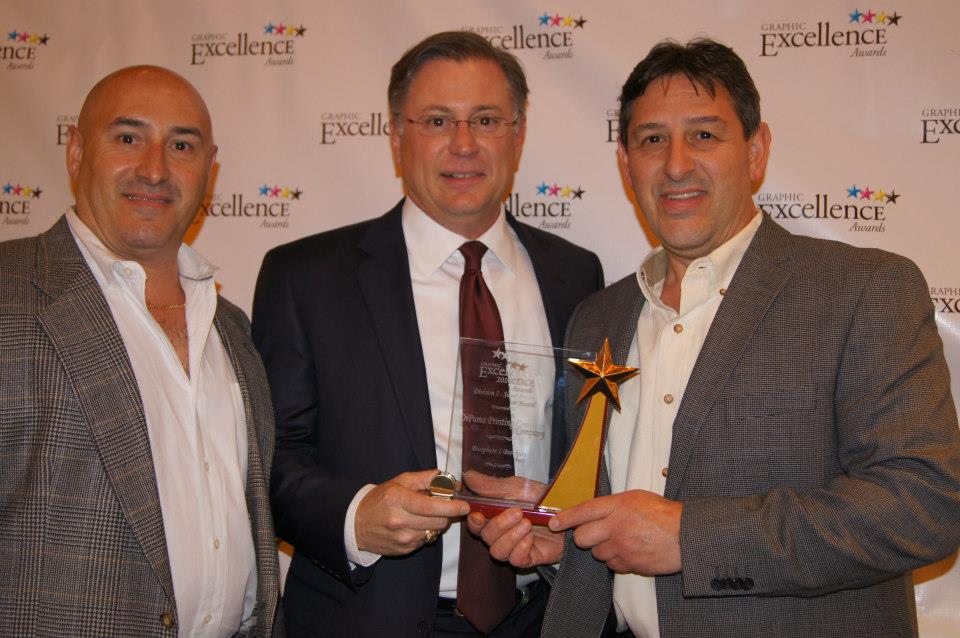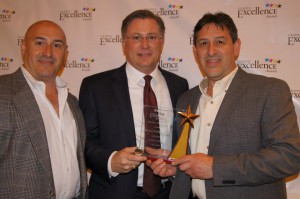 Promotional marketing pieces entered in the competition exhibit the most creative, professionally printed materials created and produced by leading printers and designers in this region of the country. Sometimes this regional competition is used as a stepping-stone for winning a Benny – a Printing Industries of America Premier Print Award – awarded at the international competition each year.
"Congratulations to the creative staff for crafting these pieces, and to our print staff for the actual print processes and assembly for our clients. Our clients are excited to have been included in the competition as well. The Division 1 Silver Award is a major award for us," stated Paul DiPuma, co-owner.
Divisions 1 Silver Award & Best of Category: Biosphere I Brochure
Best of Category Awards: Dickinson Animal Hospital Condolences Cards, Warmest Wishes Christmas Card, Boyd Commercial Binder Covers, BMC Perfect Harmony Invitations, Vision Products Letter Head, Crosspoint Church – Door Hangers, Texas Technology Summit – Conference Packet, and Mays Business School – Program.
Award of Excellence: MacIntyre & McCullough, LLP – Christmas Card, Care EMR – Folder, City Waste – Stationery
Awards of Merit: BMC Perfect Harmony – Invitation, Paty – Product Tag, Allied Powder – Door Hanger, You are a Star! – Sleeve
In business for over 40 years, DiPuma Printing and Promotional Products is a Houston based, family owned and operated, commercial and digital printing company with an emphasis in print marketing and promotional products.
CONTACTS:
Stephen DiPuma, Sales | 713-667-5400
https://dipuma.com | [email protected]
Melanie Ledbetter-Remy | 832-327-3239