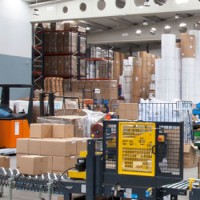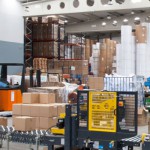 Most people give little thought to how various printed materials are produced. If you own a business and are trying to promote it, though, your first step should be to hire a Houston commercial printing firm. Handing the job over to the professionals is smart, but it is also wise to have a basic understanding of how the industry works. This allows you to more effectively select the companies that you consider before choosing one. Whether you are interested in promotional products for your Houston business, including personalized pens and notepads, or if you are looking for direct mail pieces, catalogs, brochures or other printed marketing materials, it definitely pays to take your time while looking for a Houston printing company.
Commercial Printing Industry Basics
At the current time, there are approximately 35,000 commercial printing companies in the United States. There are several large ones that are capable of meeting the needs of large corporations and national campaigns, but the vast majority are small- and mid-sized companies. It is not surprising that small commercial printing companies tend to thrive. This type of service typically requires a personalized, local touch, and that is precisely where smaller companies shine. Mid-sized commercial printing companies typically rely on a single production plant and tend to have 20 or fewer employees.
Small Companies versus Large Companies
The profitability of any commercial printing company depends heavily on the effectiveness of its sales team. Large companies tend to focus more on large corporations, so they tend to get a lot of that business. Smaller companies, on the other hand, tend to focus their efforts on smaller, local businesses, and they are able to be competitive by delivering a personalized level of service that is not as easy for larger companies to provide. Although the printing industry is becoming more consolidated, it remains very fragmented. The 50 largest commercial printing companies only hold about a third of the market.
Products and Supplies
The typical commercial printing company makes most of its money by producing brochures, magazines, catalogs, labels, forms, promotional products and direct mail marketing pieces. Therefore, design and pre-press services are common offerings. Printing is, of course, offered by all of these businesses, and many also offer finishing services, including cutting, binding, folding and laminating. Most also offer fulfillment services like packing, storing and shipping. Some commercial printing companies branch out by offering extra services like web design, packaging and consulting. These businesses tend to market themselves more as marketing and promotion businesses than strictly as printing companies.
Printing Company Expenses
As the old adage goes, you have to spend money to make it. For the typical commercial printing company, paper is the biggest cost. However, most companies do not keep large stockpiles of paper on hand. Prices tend to fluctuate, so many wait until they dip low to stock up to some degree. For the most part, though, they tend to order on an as-needed basis and get their supplies from regional distributors. Other materials like inks, films, cleaning solvents and printing plates are common expenses that must be covered by commercial printing companies.
Modern Technology and Printing
Unlike in the past, the majority of pre-press work is now done entirely on computers, which has freed up small commercial printing companies and allowed them, in many cases, to branch out and offer additional services. However, digital presses continue to be prohibitively expensive and only tend to be used under special circumstances. Still, that is slowly but surely changing. As costs continue to drop, you can expect to see more and more commercial printing companies using digital printing presses and for products to be made available that much more quickly. With this information in mind, it should be easier for you to find the right commercial printing company for your needs.