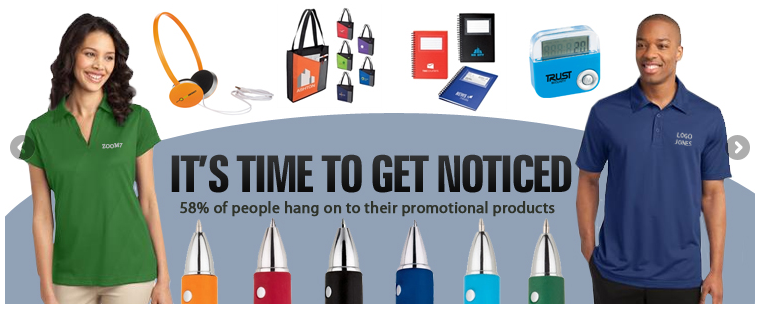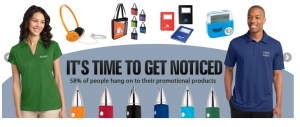 Promotional products are a proven way to reach new customers and improve your corporate reputation among your existing clientele and potential customers. Numerous studies have demonstrated the effectiveness of promotional items in attracting and holding consumer attention for your business. Choosing the right Houston promotional products for your business marketing campaigns can help you make a real impact on your target audience and can expand your customer base to a significant degree. Here are seven top products that will help boost your company's visibility and profitability in the competitive marketplace.
Apparel
Hats, t-shirts and jackets emblazoned with your corporate logo can not only delight your existing customers but can increase your visibility among their friends and acquaintances. Every time the recipient wears these items, your company reaches more potential customers and increases its name recognition within the local community. This added exposure can result in more traffic for your brick-and-mortar locations and can help to increase your revenue stream to a significant degree.
Sports Equipment
Golf tees and balls, sports bags and other equipment can help you make a positive impression on sports enthusiasts in your target audience. These promotional items can help you reach other golfers and sports fans while ensuring that your current customers have practical and useful reminders of your company and its products and services.
Mugs and Water Bottles
Customized mugs and water bottles are among the most popular items given as promotions by modern companies. These reusable products can provide months or years of useful service for your customers and an equal amount of exposure for your brand name. Cost-effective and convenient, these items are ideal ways to keep your company at the forefront of your industry and to increase the visibility of your company over the long term.
Shopping and Tote Bags
Convenient carryalls that feature your company name and logo can provide added visibility many months after the initial gift. By providing these items to your best customers, you can potentially reach a much wider audience of individuals who may not yet be familiar with your products and services. Well-constructed bags and totes can last for a long time and provide advertising for your company throughout their useful life.
Pencils and Pens
One of the most cost-effective methods of promoting your company, pens and pencils with your company name, logo, address and phone number can change hands several times over the course of their existence. Commercial printing firms in Houston can provide a wide range of choices and styles designed to complement your company's overall branding strategy, allowing you to make the most positive impact on the recipients of these useful writing implements.
Bobble-Heads and Toys
Bobble-head toys of your corporate mascot can provide a cute and appealing ornament for your clients and can help you boost visibility among those unfamiliar with your company. Other toys and puzzles can provide welcome diversions for new customers as well as established clientele. Choosing clever and well-constructed items can further boost your corporate reputation among your target audience and can provide added opportunities for marketing your company in the consumer marketplace.
Tools and Multipurpose Devices
Durable and practical, tool sets and multi-tool items are among the most prized promotional products among consumers. Bottle openers, flashlights and Swiss army knives can be used for years and serve as a lasting and valuable reminder of your company and its products and services. While these items cost somewhat more than the average promotional product, they can often make up for the greater initial expense with added longevity and increased exposure for your company.
Choosing the right types of promotional products can help your Houston business win new customers and retain existing ones. By working with an established and knowledgeable Houston printing company, you can ensure the highest quality and most positive impact from these valuable marketing tools.